Joint Venture Bolsters Presence in Maryland, D.C., and Northern Virginia (DMV) Region
WASHINGTON, Sept. 19, 2023 (Realty Wire) — JPAR® – Real Estate, a leading real estate brand, announced today the opening of the first JPAR® franchise office located in Washington, D.C. This expansion comes as a testament to the success and growth of JPAR Stellar Living and JPAR Preferred Properties under the exceptional leadership of Greg Ford, Jessica Olevsky and Malik Tuma.
JPAR – Real Estate, known for its comprehensive training and technology for agents, provides Realtors a complete suite of resources necessary for building and marketing their businesses. With a focus on empowering agents to create their wealth, JPAR Stellar Living stands out as the first and only national franchise to introduce a flat-fee model in the area, providing agents with a unique advantage.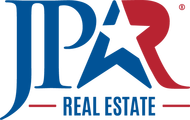 "We are thrilled to see Greg, Jessica, and Malik expand the JPAR brand presence into Washington, D.C.," said Laura O'Connor, President and COO, Franchising, JPAR – Real Estate. "Our agent-centric model, comprehensive training, and unwavering support will continue to empower our agents to thrive in the fast-paced and sophisticated D.C. market. We are proud to be the first national franchise to introduce a flat-fee model in the area, providing agents with unparalleled opportunities for success."
As JPAR Stellar Living expands into the Washington, D.C. market, the franchise office aims to impact the local community positively. To ensure JPAR Realtors provide the highest level of service, they undergo Diversity, Equity and Inclusion Training, fostering a commitment to professionalism and ethical conduct. JPAR Stellar Living's mission is to empower agents to achieve personal wealth and financial security.
"At JPAR Stellar Living, we are dedicated to the success of our agents," said Jessica Olevsky, Co-Owner/Broker, JPAR Stellar Living. "Our focus is teaching agents to be ethical, market-savvy professionals, helping them build their real estate portfolios and secure their financial futures. At JPAR – Real Estate, agents can access exceptional training and the technology they need to make profitable choices. We are excited to introduce our proven strategies and resources to Washington, D.C., ensuring agents at JPAR Stellar Living have every opportunity to achieve their goals."
The Maryland, D.C., and Northern Virginia (DMV) region is a dynamic market, attracting professionals worldwide. JPAR Stellar Living recognizes the need for a strong broker presence in this market, as agents require guidance in navigating its unique challenges. The franchise's education-focused approach and commitment to agent support set it apart in the industry. Agents at JPAR Stellar Living benefit from the expertise and accessibility of the franchise office's three brokers, Malik, Jessica, and Greg, as well as their productivity coach, who are licensed in all three jurisdictions.
With the launch of its Washington, D.C. office, JPAR Stellar Living brings its unrivaled platform and support to a diverse community of professionals, including corporate and political clients. The franchise specializes in working with highly professional Realtors with a lifelong learning mindset, ensuring they stay ahead of market trends and provide exceptional service.
JPAR Stellar Living has already set its sights on further expansion, with plans to establish a presence in Northern Virginia in 2024. This strategic growth reflects the franchise's commitment to serving a wider range of clients and agents throughout the DMV region.
For more information about JPAR Stellar Living and its services in Gaithersburg, MD, and Washington D.C., please visit their website at https://www.jparstellarliving.com.
About JPAR® – Real Estate: JPAR® – Real Estate (www.jpar.com) is a full-service real estate brand and franchise platform offering a highly competitive transaction fee-based model and agent-centric culture. The JPAR® platform provides agents seven (7) days-per-week support, a comprehensive tech stack, marketing, lead generation, training, and mentoring. JPAR® affiliated owners benefit from compliance review, 1-on-1 consulting, recruiting support, and a peer network of influential industry leaders. The company boasts more than 4,000 agents operating in 65 offices across 25 states and closes over $8B annually in sales volume.
CONTACT: corin@jpar.com
SOURCE JPAR® Real Estate