LOS ANGELES, Sept. 6, 2023 (Realty Wire) — Coldwell Banker Real Estate LLC is excited to announce Sandra Vidal has affiliated with Coldwell Banker Exclusive from Compass. Vidal serves an extensive list of developers and entertainment clients from Los Angeles, Europe and Latin America.
Vidal brings more than 24 years of real estate experience in Greater Los Angeles, rehabbing properties and negotiating deals for herself as a developer, as well as for her clients as an experienced REALTOR®. A native of Rosario, Argentina, Vidal came to the U.S. to play the lead role on a Telemundo television series. Most recently, she appeared on the Spanish reality television show, "Rica, Famosa, Latina" and shares a behind-the-scenes look at her personal life with her 100k+ Instagram followers.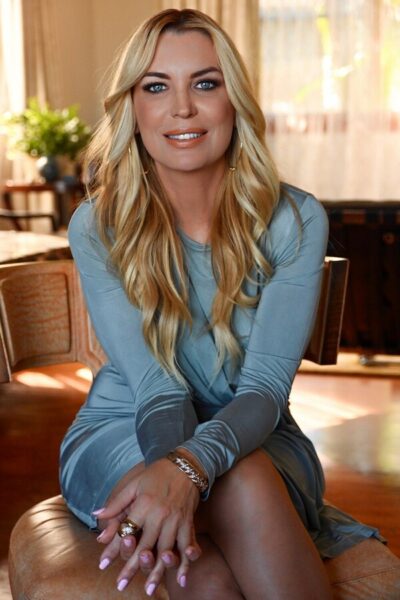 Vidal's approach to capturing the most prominent clientele and selling homes for top dollar includes targeted advertising campaigns on Instagram and Facebook, email marketing, content marketing and personalized 1-to-1 neighborhood outreach. Her expertise has led her to close many notable deals, including a home for composer Henry Mancini's family in the desirable Bird Streets neighborhood and an 18-acre property once owned in part by former First Lady Betty Ford.
"Having exclusive access to the Coldwell Banker Global Luxury® network was the right fit for me and my local and international clients. I instantly connected with the team at Coldwell Banker Exclusive. With the strong local leadership and top-tier luxury marketing and networking support, I'm excited about this new partnership," says Vidal.
Co-founded in 2020 by Anthony T. Nguyen alongside CEO Erwin Pineda, Coldwell Banker Exclusive has grown from 25 agents at its inception to over 180. The company spans three offices in California located in Downtown Los Angeles, Chino Hills and Northridge.
"We're thrilled to welcome Sandra to Coldwell Banker Exclusive," says Nguyen. "We also felt that instant connection and know with that foundation and the tools and support we offer, Sandra is well positioned for growth."
About Coldwell Banker Real Estate LLC
Powered by its network of 100,000 affiliated sales professionals in more than 2,700 offices across 39 countries and territories, the Coldwell Banker® system is a leading provider of full-service residential and commercial real estate brokerage services. The Coldwell Banker brand prides itself on its history of expertise, honesty and an empowering culture of excellence since its beginnings in 1906. The Coldwell Banker brand is committed to providing its network of affiliated sales agents with the tools and insights needed to excel in today's marketplace and is known for its bold leadership and dedication to driving the industry forward. The brand was named among the 2023 Women's Choice Award® "9 out of 10 Customer Recommended Real Estate Agency." Blue is bold and the integrity and values of the Coldwell Banker brand give the Gen Blue network an unbeatable edge. Coldwell Banker Real Estate LLC fully supports the principles of the Fair Housing Act and the Equal Opportunity Act. Each office is independently owned and operated. To join Coldwell Banker Real Estate and unlock the Gen Blue possibilities, please visit www.coldwellbanker.com/join.
Media Inquiries:
Athena Snow
Coldwell Banker Real Estate LLC
973.407.5590
athena.snow@anywhere.re
SOURCE Coldwell Banker Real Estate LLC