LEMOYNE, Pa., June 27, 2023 /Realty Wire/ — The Pennsylvania median home sales price saw a $9,000 spike in May hitting $219,811, according to a report prepared for the Pennsylvania Association of Realtors®.
"The median sales price in May is higher than the peak price we saw last year," said PAR President Al Perry. "We've continued to see the median price increase each month since January, with a 4% bump in May."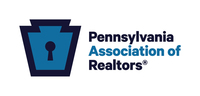 Home sales in May were up compared to April, with 10,967 sales. Compared to the same time last year, sales are down more than 17%.
The market saw a slight increase in the number of listings last month with 36,146, however that's 23% lower compared to May 2022.
"The housing market continues to grapple with an inventory shortage. We have robust demand from homebuyers, along with rising prices, making it a challenging environment for many homebuyers," Perry said. "With just a little more than three months of inventory available, we continue to see multiple offers and houses selling over the asking price because of the competition. Working with a Realtor® can help buyers find a home within their price range and make a competitive offer."
The Pennsylvania Association of Realtors® is a trade/professional association that serves more than 39,000 members in the commonwealth of Pennsylvania.
SOURCE Pennsylvania Association of Realtors