ALISO VIEJO, CALIF. /Realty Wire/ JUNE 05, 2023 — Thomas James Homes (TJH), the largest replacement homebuilder in the country with more than 500 homes in production and divisions in Southern California, Northern California, the Pacific Northwest, Colorado, and Arizona, announces a new chapter for the company with the launch of the Private Client Group: a new sales team to support the company's BUILD by TJH solution. With a commitment to "unlock access to the coolest neighborhoods, one new home at a time," the well-established company is putting a stronger emphasis on their BUILD offering, which enables homeowners to unlock the value and potential of their existing home by rebuilding a new, larger one in its place—all with the confidence of TJH's pricing and on-time delivery guarantees.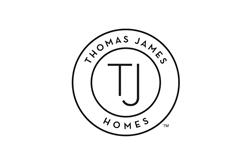 "Since establishing TJH, we have built over 1,100 homes with a primary focus on spec homes for sale," says founder and CEO Tommy Beadel. "Given the density of the neighborhoods where we build, everyone on the street watches every step we take to replace an existing home with a brand new one. As a result, we began experiencing a steady stream of interest from consumers roughly 18 months ago asking if we would do the same thing with their home. Now we are also finding that consumers who don't currently live in these neighborhoods asking if we can find them a property in order to participate in our BUILD program. With over 50 BUILD projects currently in process and demand increasing, we have dedicated more resources to support bringing our BUILD solution to more people with the introduction of the Private Client Group. The right home, in the right neighborhood, has the potential to be one of the most significant wealth-creation vehicles. BUILD by TJH takes their under-built, functionally obsolete homes and transforms them into more spacious and valuable assets."
BUILD BY TJH
BUILD offers TJH clients an opportunity to maximize the square footage and value of their existing home through a turnkey design-build solution that drastically simplifies the traditional custom-building model. Two key differentiators are TJH's ability to guarantee price upon contract execution and on-time delivery within 12 months of starting construction achieved through an integrated, end-to-end process that includes architecture, design, permitting, and construction management, while eliminating costly overages and delays.
Those interested in exploring BUILD by TJH can request a free BUILD Analysis. Delivered by the Private Client Group, the analysis includes a site feasibility and financial assessment, as well as full cost breakdown and review of curated home plans.
"New construction homes in our key markets are extremely rare," says Beadel. "The average age of a home is 56 years. These homeowners don't have many new construction options outside of moving from their neighborhood or undertaking a remodel/renovation on their own. BUILD is a new, third option. We will demo your home and rebuild a new one in its place, which is not only simpler, but also creates more value than renovating. We are also seeing interest from financial, tax and estate advisors as an avenue to optimize clients' real estate assets. By expanding your home's footprint and enhancing its design with BUILD, you increase your equity and have an asset that's more valuable whenever it's time to sell."
Though TJH's new strategic direction places a greater emphasis on BUILD, the company will continue to offer customizable pre-construction homes and quick move-in market homes across in-demand neighborhoods in its five key markets. In 2023, TJH will deliver between 275 to 300 spec homes to its valued customers.
About Thomas James Homes:
Headquartered in Aliso Viejo, California, Thomas James Homes (TJH) is the leading single-lot replacement homebuilder unlocking invaluable access to new homes in the coolest neighborhoods. TJH has more than 500 homes in production across Southern California, Northern California, the Pacific Northwest, Colorado, and Arizona. Delivering design-driven homes in communities within major metro areas where new construction is rare and in demand, TJH's customer-centric solutions include options to build a new home on an existing homesite, personalize a pre-construction home, or buy a completed home curated by in-house design experts. Committed to long-term trade partnerships and recognized by the National Association of Home Builders for its award-winning agent program, TJH exists to help everyone in its marketplace thrive.
Thomas James Homes is owned by Funds managed by Oaktree Capital Management, L.P.. [To learn more visit tjh.com.