Transaction Continues Company's Strategy of Investing in Single-Tenant, Long-Term Net Leased Assets
BOCA RATON, Fla., June 8, 2023 /Realty Wire/ — Norton Herrick, Chairman of The Herrick Company, Inc. today announced that, The Herrick Company, Inc., one of the nation's leading real estate investment firms, announced today the purchase for approximately $150,000,000 of a new 421,481 square foot corporate headquarters building located in downtown Detroit, Michigan one block from all four major league sports teams and leased to an investment grade tenant, Huntington National Bank on a long-term, triple net lease.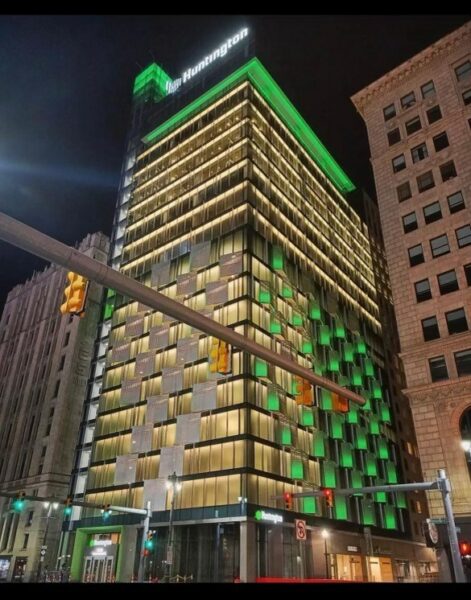 "In real estate, there are few investment opportunities as desirable as properties that are leased on a triple net basis by creditworthy tenants such as Huntington Bank," said Norton Herrick, chairman of The Herrick Company. "As we actively seek out additional investment opportunities that fit our requirements, we're intently focused on acquiring this type of stable, low-management-intensive property in the retail, industrial and office sectors."
Added Herrick, "As demonstrated by this latest transaction, our firm's ability to close quickly with internal equity on investment targets puts us at a distinct advantage in today's highly competitive marketplace."
About The Herrick Company, Inc. Founded more than 40 years ago, The Herrick Company, Inc. is a leading national real estate investment company that has completed more than $6 billion in transactions throughout its history. The company focuses on high quality, single tenant, net lease office, industrial and retail properties in key markets throughout the U.S., as well as prime undeveloped oceanfront and intercoastal land sites in Southeast Florida. Additionally, the company develops and builds a wide range of project types — from apartments to hospitals/MOB's to power plants — and originates, structures and executes project financing for investment-grade tenants.
Herrick Company Organization. The Herrick Company, Inc. was formed more than 40 years ago. Since its formation, The Herrick Company, and its affiliated companies have completed transactions valued in excess of $6 billion dollars throughout the United States. Information can be found at "TheHerrickCompany.com" website.